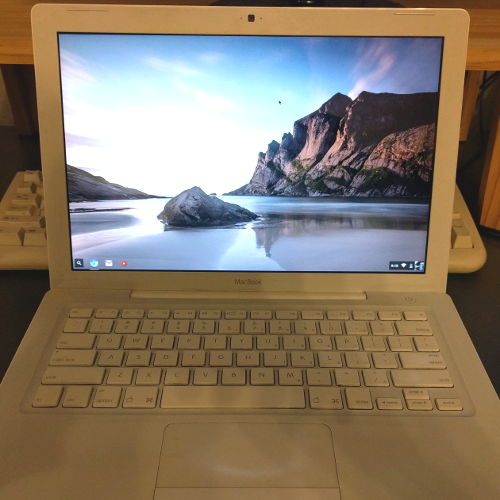 Chromium OS on a 2007 MacBook
28 May 2016
Chromebooks are becoming more popular these days, and their simplicity is something that really appeals to me. I wanted a Chromebook, but not so much that I wanted to spend a lot of money to buy one. At the same time, I had an old 2007 MacBook lying around that was becoming nearly unusable because it was so slow. The version of macOS it was running was outdated, and I didn't want to spend money on an upgrade for such a slow computer. So… I turned it into a Chromebook!
I used the CloudReady Chromium OS distribution provided by Neverware, and the installation process was really easy! The hardest part was getting the MacBook to boot from a big enough USB stick. For some reason, my MacBook wouldn't boot from my Toshiba 16GB flash drive. Using a Kingston DataTraveler drive (recommended on the CloudReady forums) fixed the problem - something about the way this drive is recognized by the MacBook made it work. After booting from the USB stick, just a few quick installation steps and you're done!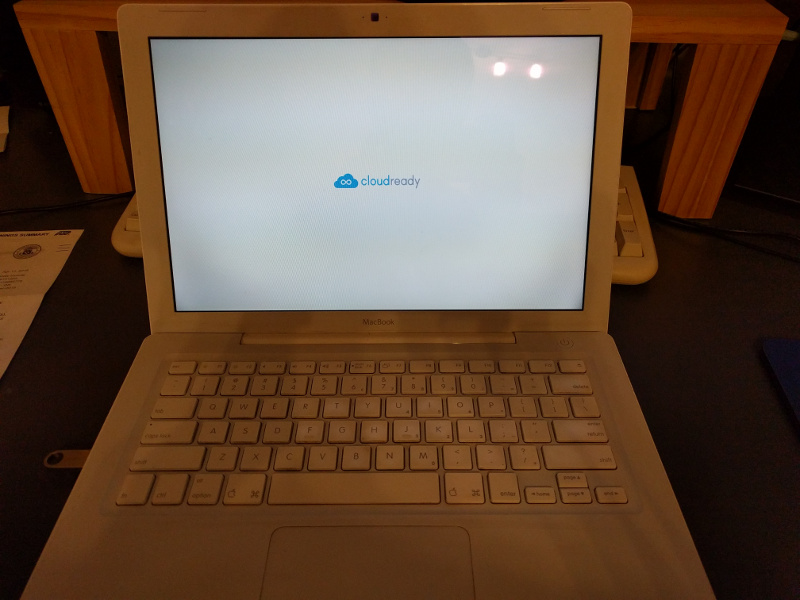 CloudReady (and other Chromium OS distributions) are a great way to repurpose old hardware. A lot of the time, you just want a device that boots up quickly and lets you browse the web or send some email, and Chromium OS/CloudReady is perfect for that.
Want to give this a try with your own old computer?
There are a few different variants of Chromium OS you could use, but CloudReady is probably the easiest to install.
Download CloudReady from here.
Follow the instructions to create a bootable USB stick with CloudReady on it.
Insert the USB stick into your old computer, boot from the USB stick, and follow the instructions to complete the installation.