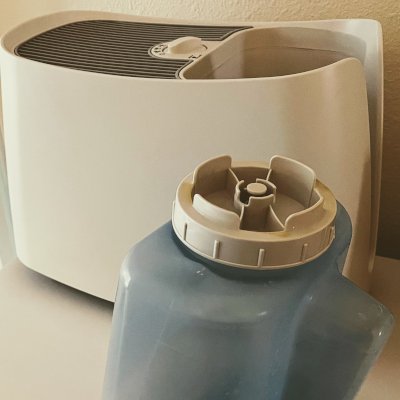 15 Feb 2022 · Reviews
Unfortunately, it's really hard to find good advice about humidifiers on the internet. A quick google search for something like "humidifier advice" seems to find mostly SEO spam – things like "5 Tips When Buying a Humidifier" that contain useless tips and affiliate links to generate ad revenue. On top of that, it's pretty easy to find complaints about problems with various humidifiers (e.g. in reviews), but hard to find solutions. Humidifiers produce dust, they're impossible to clean, they grow mold, or they don't actually improve humidity. Even some of the most frequently recommended humidifiers, like the Honeywell HCM-350, are despised by some consumers.
I live in Colorado, a state known for its dry air at 5,280 ft elevation. And I like to use a humidifier at night to keep my nose and throat from getting dry when I sleep. Over the course of the past two or three years, I've done a decent amount of research (including this YouTube video) and I've tried a few different humidifiers. I think I finally have a sense of what works, and I'm hoping to make this information easier to find by sharing it here! If you want to use a humidifier but don't know where to start, or if you've been disappointed with problems from a humidifier you've tried, maybe I can help you find something that works!
Continue reading…